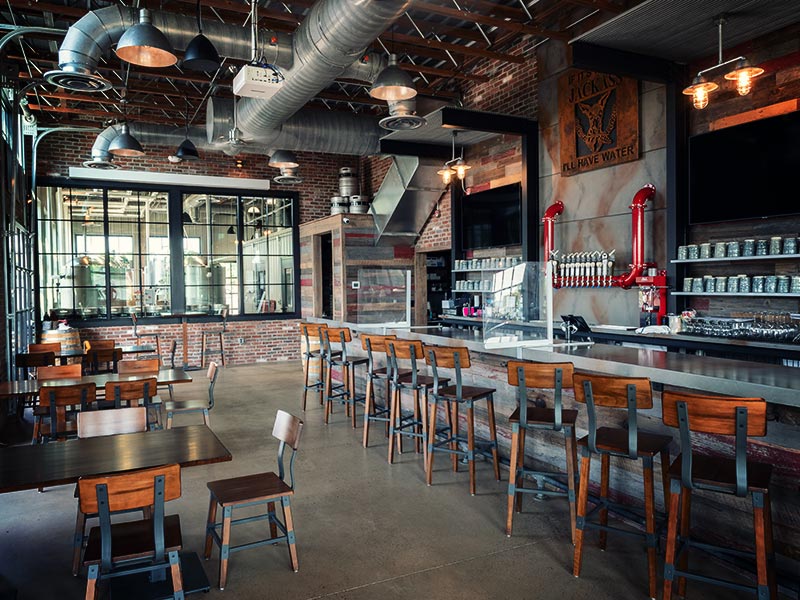 Jackass Brewing Company started as a homebrewing hobby between founders Skip Kratzer and Larry Winans. At first they brewed every month or so. And then every few weeks. And finally every weekend had a day dedicated to brewing. But the more they brewed, the more they realized they both had a drinking problem – essentially that they made so much beer they couldn't drink it all. So Skip and Larry started sharing their beer with friends, and that solved the problem in a hurry. In fact, they couldn't keep up with demand.
The birth of a Jackass (or two)
Shortly after they started making beer, the idea of opening a place in Lewisburg was brewing. In June of 2017, Skip and Larry spent a week at the Portland Craft Beer Festival and visited over 20 breweries in 5 days. It was pretty easy to see why some breweries were empty and others were packed. Good beer was important, but they also realized that the brewery's culture was what made good beer taste exceptional. The partners broke ground in May of 2019 with a mission to bring good food, great beer and a love of community back to Lewisburg.
If it's not a Jackass…
One hot summer night at a pub in Williamsport, co-founder Larry Winans reviewed an extensive beer list and only found a few select options he might want. First choice? "Sorry, we're out" the server responded. Second choice? "Absolutely!" which was soon followed by a chagrined server apologizing for another beer that was tapped. Reading glasses askew, Larry pondered the beer list for a third time, issued a deep sigh and an eye roll that was heard two blocks away and finally said, "I'll have water." If that story (which led to our tagline) doesn't tell you how quality obsessed our two master brewers are, nothing will.