Nom Nom Nom…
Sure, we could follow the old tap room/food truck model that's so popular with breweries these days, but if you can't tell by now, we were made to break the mold. There's no frozen, pre-prepared and mass distributed food being served here. In fact, we don't even have a walk-in freezer. Seriously.
Instead, every meal and every ingredient is house made. Badass Chef Brian, our master Chef, works with his team to reinvent simple food with complex tastes that you will absolutely love.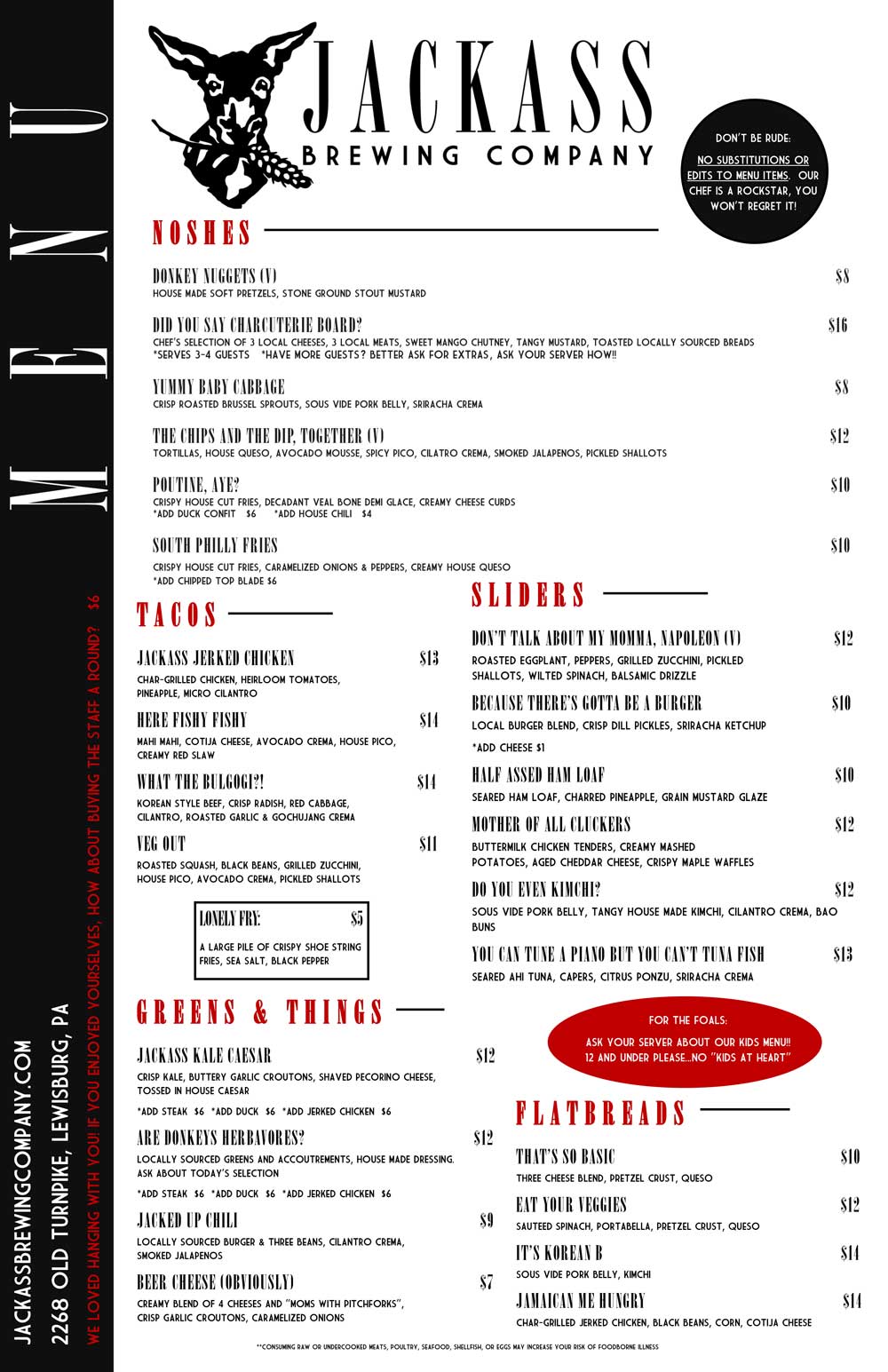 Welcome to the Brunch Club
Every single Saturday….every single Sunday. Now you can eat a brunch that might possibly be better than our dinner menu. Yes, it's THAT GOOD. And yes…you can have a beer with breakfast. In fact, you might want to have two.